Information obligation according to §5 E-Commerce Law, §14 Corporate Code, §63 Trade Regulations and disclosure obligation according to §25 Media Act
CreatEVE e.U.
Mag. Eva Pfeffer
Object of the company: Professional photographer and advertising graphic designer
Commercial register number: FN 464653 p
court of jurisdiction: LANDESGERICHT FÜR ZIVILRECHTSSACHEN GRAZ
Registered office: 8051 Graz
Wiener Straße 260, 8051 Graz, Österreich
Tel.: 06649185444
Fax: 01234/56789-0
E-Mail: eve@createve.at
Member of: WKO, National guild,
Professional law: Commercial code: www.ris.bka.gv.at
Trade authority: Magistrat Graz
Job title: Professional photographer and advertising graphic designer
Awarding state: Austria
Information on online dispute resolution: Consumers have the opportunity to submit complaints to the EU's online dispute resolution platform: http://ec.europa.eu/odr. You can also send any complaints to the e-mail address given above.
Source: Created with imprint generator from firmenwebseiten.at, the company directory for Austria in co-operation with aboutbusiness.at.
DISCLAIMER
This disclaimer is to be regarded as part of the internet publication which you were referred from. If parts or individual formulations of this text do not, no longer or not completely correspond to the current legal situation, the remaining parts of the document remain unaffected in their content and validity.
LIABILITY FOR THE CONTENT OF THIS WEBSITE
The contents of our pages were created with great care. However, we cannot accept any liability for the correctness, completeness and topicality of the content. As a service provider, we are responsible for our own content on these pages in accordance with general law. However, we are not obliged to monitor transmitted or stored third-party information or to investigate circumstances that indicate illegal activity. Obligations to remove or block the use of information according to general laws remain unaffected. However, liability in this regard is only possible from the point in time at which we become aware of a specific legal violation. As soon as we become aware of such legal violations, we will remove this content immediately.
LIABILITY FOR LINKS ON THIRD PARTY WEBSITES
Our offer contains links to external websites. We have no influence whatsoever on the content of these external websites. Therefore, we cannot accept any liability for this third-party content. The respective provider or operator of the pages is always responsible for the content of the linked pages. The linked pages were checked for possible legal violations at the time they were linked. No illegal content was found at the time the link was created. A permanent control of the content of the linked pages is not reasonable without concrete evidence of a violation of the law. As soon as we become aware of legal violations, we will remove such links immediately.
COPYRIGHT
The operators of this website endeavor to always observe the copyrights of others or to use self-created and license-free works. The content and works on this website created by the website operator are subject to copyright law. Third party contributions are marked as such. The duplication, processing, distribution and any kind of exploitation outside the limits of copyright law require the written consent of the respective author or creator. Downloads and copies of this website are only permitted for private, non-commercial use.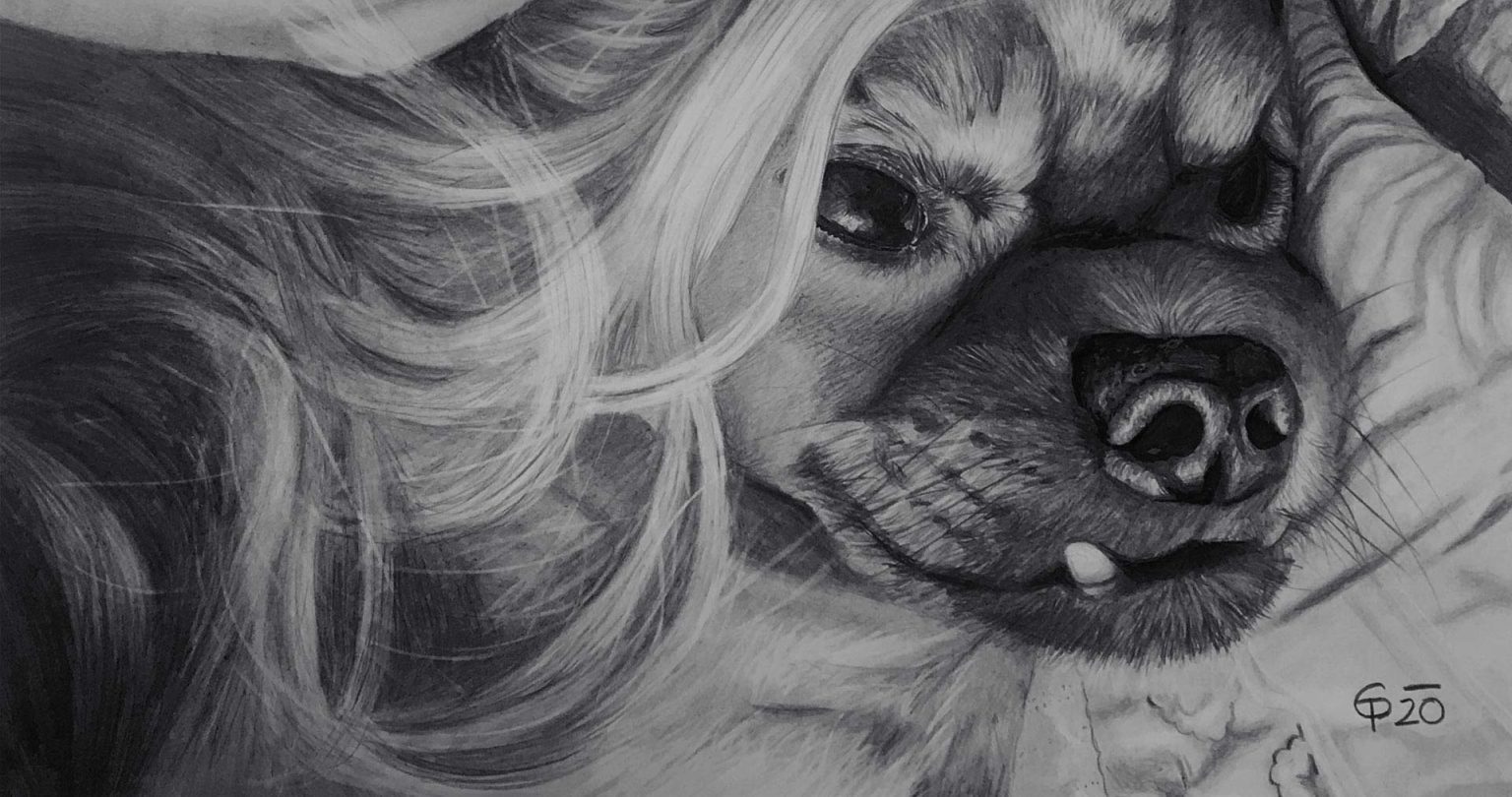 pencil and charcoal drawing
Pencil drawings are particularly popular because they go well with any interior design style and, especially in connection with the use of charcoal, result in a particularly high-contrast work of art.  
drawing with colored pencils
The particular advantage of colored pencil drawings is the possibility of being able to reproduce skin, eye or coat color in a particularly realistic way. Very popular, especially for drawing fur noses!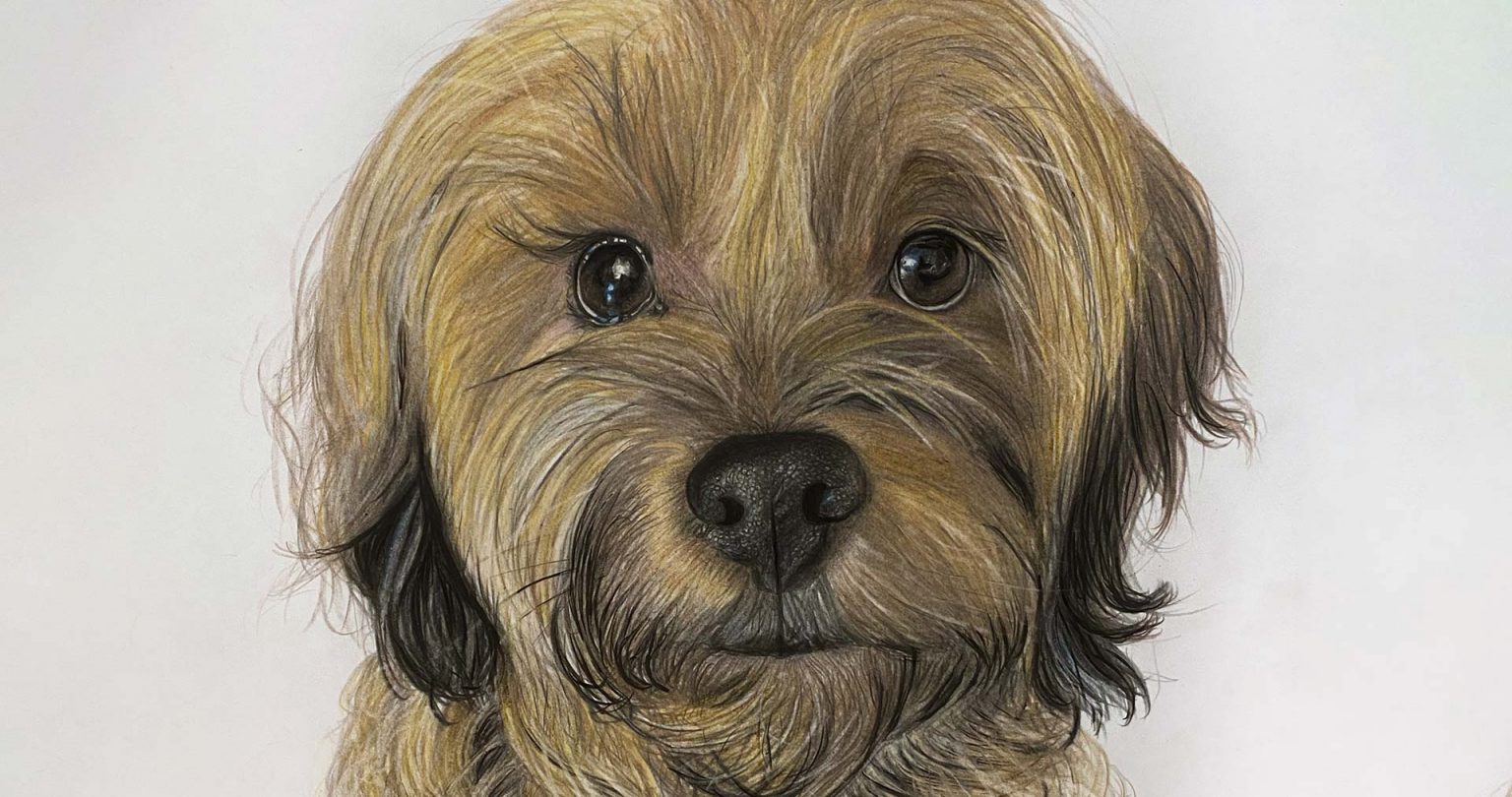 Oil paintings give the opportunity to have a little more artistic freedom. Depending on the style you want, you can either work with realistic colors or with more daring and expressionistic colors.