Familienportrait zeichnen lassen –
The idea for timeless and incomparable family portraits
Das Lieblings-Familienfoto als Portraitzeichnung
Ein einfacher Fotodruck ist Ihnen zu wenig individuell, Sie möchten einem geschätzten Menschen gerne etwas ganz Besonderes schenken? Mit einer individuell angefertigten, handgezeichneten Portraitzeichnung liegen Sie immer richtig. Lassen Sie Ihr Familienportrait zeichnen, denn eine schöne, das Wesen der abgebildeten Personen und eines einmaligen gemeinsamen Moments einfangende Portraitzeichnung berührt stets die Herzen der Menschen.
Familienportrait zeichnen lassen
Would you like a very special picture of your young family right above the sofa for your new home? It should be something that puts a smile on your face every day and reminds you of the really important things in life. Family protraits of different sizes and formats are possible. Let us know the details about this personally .
Do you already have a favorite family photo? HERE you can check whether it is suitable as a template for your individual family portrait.
This way your beloved, sadly deceased, favorite grandma will also be part of the most beautiful day in your life!
An individual portrait drawing makes it possible for you to let your loved ones who have already died become part of a special moment. So the grandfather can hold his grandson by the arm, whom he unfortunately never got to know. Or you can create a uniquely beautiful portrait of your favorite uncle with his deceased loyal companion (his dog). Make yourself a very special gift by letting me draw your wedding picture, on which your mother is also there, who unfortunately could not see the most beautiful day in her life. Very special memories arise that would otherwise never have existed in this form.
With my many years of experience in the harmonious composition of people from different photo templates, I will be happy to support you in the appropriate selection of templates. To make this very special and unique gift a reality for you.
Sie möchten Ihr Familienportrait zeichnen lassen, sind sich aber nicht sicher, ob die Fotoqualität ausreicht?
Old images in particular are understandably not available in the detailed, high-resolution quality that today's smartphone cameras can easily do. I understand the particular challenge and can also draw emotional and touching portraits from photographed and relatively blurred photos.
HERE finden Sie alle relevanten Informationen zu den Vorgaben für die benötigten Fotovorlagen , wen Sie Ihr Familienportrait zeichnen lassen möchten. Details bespreche ich gerne mit Ihnen persönlich.
Familienportrait zeichnen lassen mit Verstorbenen
I combine several photo references into one hand-drawn family portrait for you
I've been drawing portraits for 20 years, so I'm familiar with very fuzzy, old images that clients show me to use as a template for a portrait of loved ones, sometimes deceased family members.
Familienportrait zeichnen lassen
I am also happy to combine people from several different photos into a common family portrait. This creates a beautiful, unique memory that would otherwise not have existed together in this form. Very often clients approach me with the wish to draw the deceased mother, who could not be present at her son's wedding, into an existing wedding photo. Or a grandfather with his grandson in his arms, whom he unfortunately never got to know.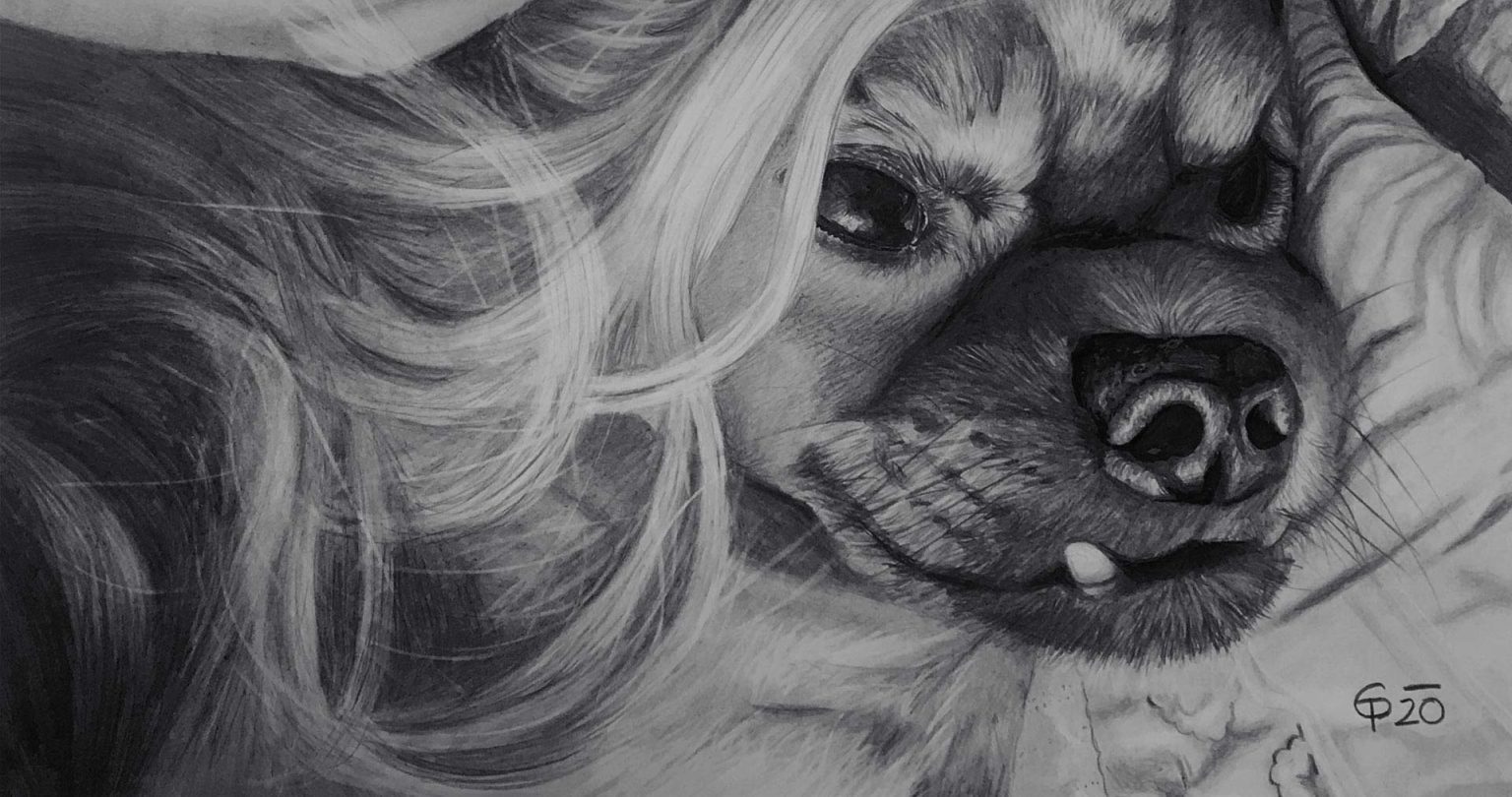 pencil and charcoal drawing
Pencil drawings are particularly popular because they go well with any interior design style and, especially in connection with the use of charcoal, result in a particularly high-contrast work of art.  
drawing with colored pencils
The particular advantage of colored pencil drawings is the possibility of being able to reproduce skin, eye or coat color in a particularly realistic way. Very popular, especially for drawing fur noses!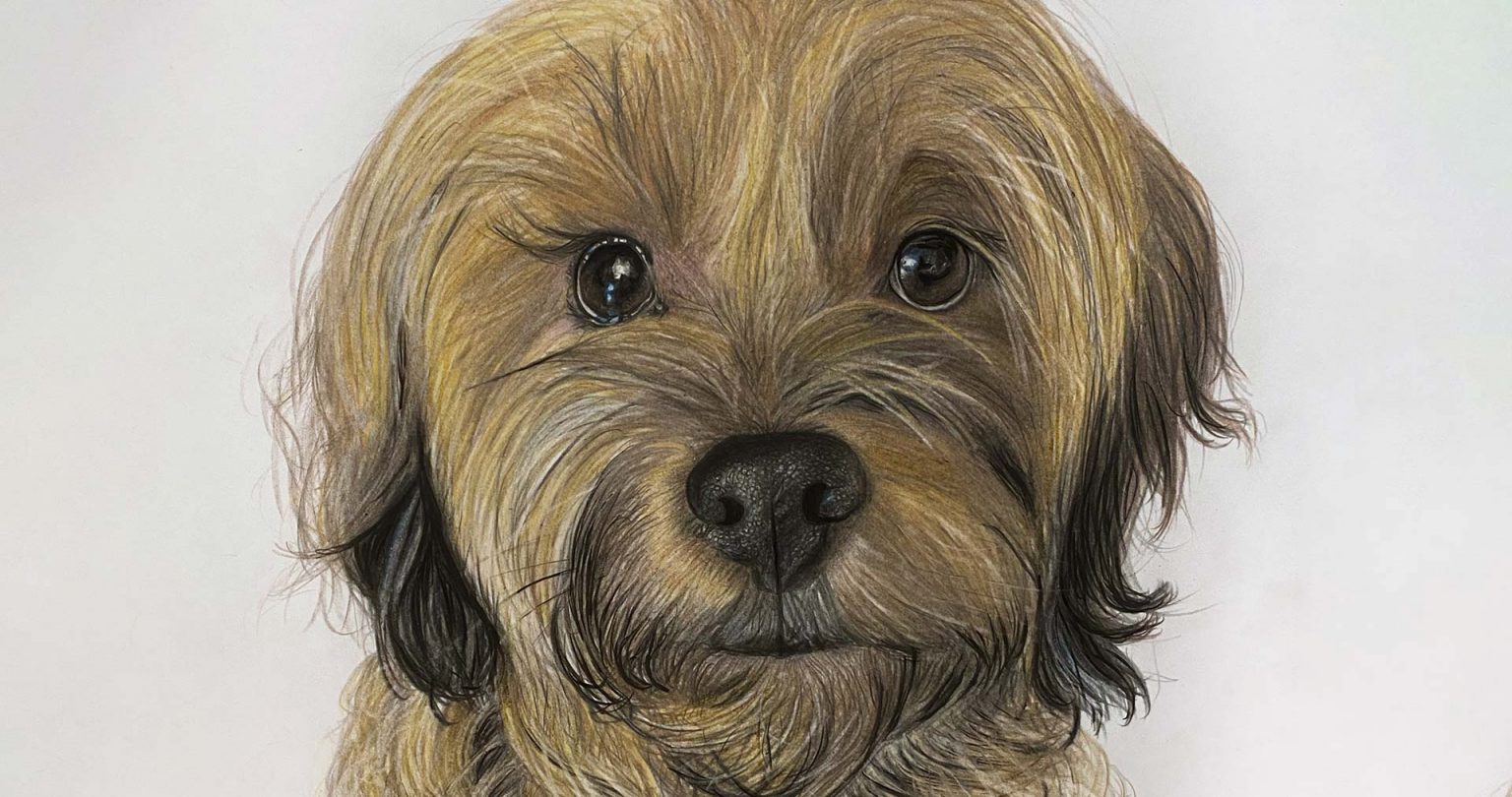 Oil paintings give the opportunity to have a little more artistic freedom. Depending on the style you want, you can either work with realistic colors or with more daring and expressionistic colors.