Lass deinen Liebling verewigen
Die Liebe zum Tier ist es, die mich dazu inspiriert, Stunden um Stunden die einzelnen Fellbüschel Ihres Lieblings zu zeichnen und mit viel Herzblut das spezielle Wesen des betreffenden Tieres einzufangen. Denn ich weiß, dass jedes Tier etwas ganz Besonderes ist und diese Besonderheiten in meine Tierportrait Zeichnung einfließen müssen. 
Every animal owner says of their animal that it is the dearest, best, most beautiful of its kind. And everyone is right.
A great memento of a beloved pet
In the event that you are looking for a gift for an animal lover, I have a special solution for you! 
Give an unmistakable portrait drawing of the beloved animal (I deliberately did not write four-legged friends, since they can also be feathered darlings, which, as we know, only have two legs). Of course, that's not to say that I wouldn't overcome my phobia of spiders to draw the insect in your heart.
Eine Tierportrait Zeichnung ist nicht nur ein originelles Geschenk sondern auch eine lebenslange Erinnerung an ein geliebtes Familienmitglied.
Tierportrait Zeichnung bestellen
Your pet is a family member
Nobody understands that better than me
Not only man's best friend is an excellent model for your individual animal portrait. Also your daughter's or son's competition horse, the budgies of your dear neighbor, who always takes great care of the garden when you are on vacation, or your own cuddly tiger.
Ob ein besonders gelungener Schnappschuss oder ein majestätisches Portraitfoto, ich fange das Wesen des Lieblingstieres gerne in einer detailgetreuen Tierportrait Zeeichnung für Sie ein.
I have two cats and two bunnies myself and I have a special bond with our family dog. My heart beats for animals and it gives me particular pleasure to draw your very special animal portrait request.
Different styles and formats are possible. Let yourself be inspired by my gallery pictures. I will then be happy to discuss details of your requirements with you personally.
HERE you will find all the important information about the requirements for photo templates.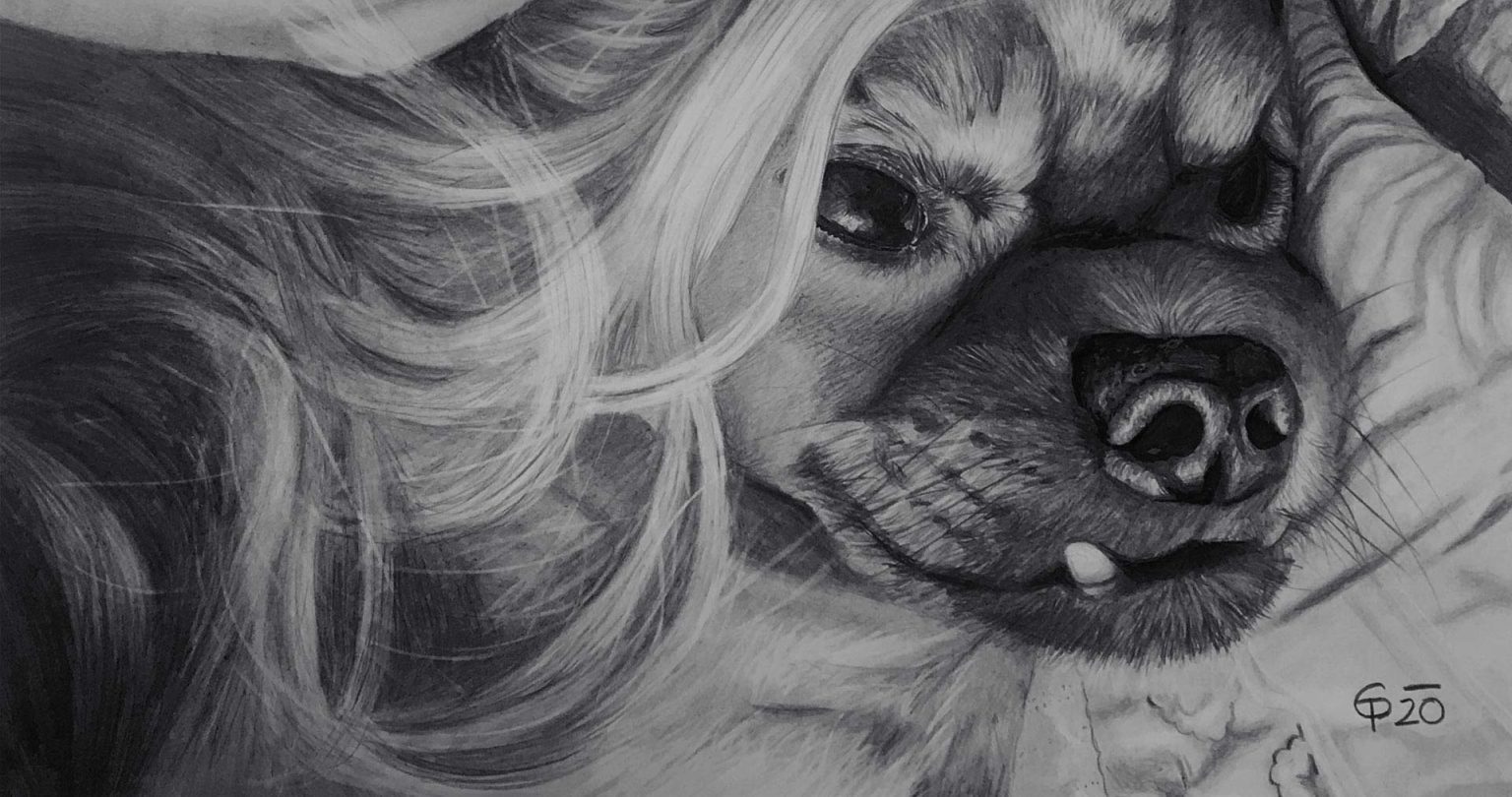 pencil and charcoal drawing
Pencil drawings are particularly popular because they go well with any interior design style and, especially in connection with the use of charcoal, result in a particularly high-contrast work of art.  
drawing with colored pencils
The particular advantage of colored pencil drawings is the possibility of being able to reproduce skin, eye or coat color in a particularly realistic way. Very popular, especially for drawing fur noses!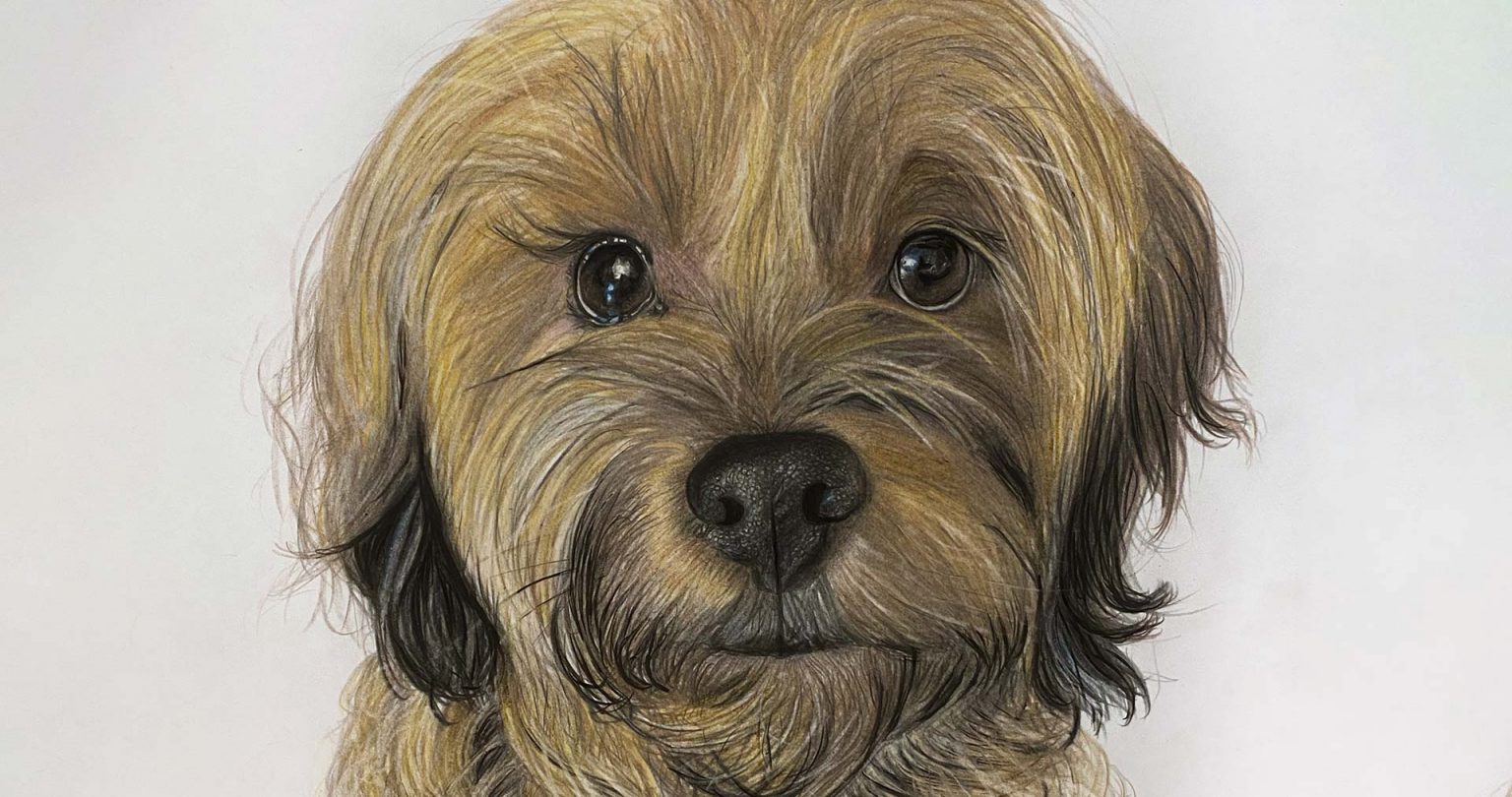 Oil paintings give the opportunity to have a little more artistic freedom. Depending on the style you want, you can either work with realistic colors or with more daring and expressionistic colors.